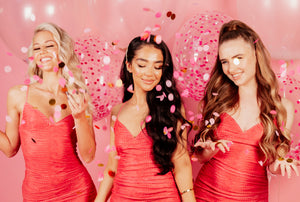 BEGINNINGS
At the young age of just 15, our very own Spectrum One Hair Creative Director, Katy, embarked on her hairdressing adventure. From being a finalist for the Creative Head Awards four years in a row & Entrepreneur of the year, along with being a winner at the British Hairdressing Business Awards, there's no stopping her there! Katy's educational background and innovative ideas have led her to creating one of the UK's best known & loved hair extension brands, not to mention winning the Best Hair Extensionist award by Your Hair Magazine.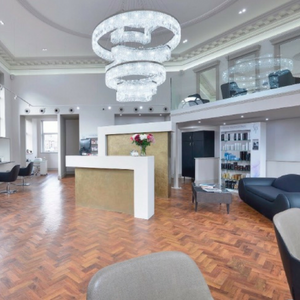 HAIR EXTENSION SPECIALIST. HABIA RECOGNISED.
Spectrum One Hair Extensions was built not only from her love for the industry but from Katy's award winning education and knowledge leading the brand to proudly winning Best Salon for Education 2022. In her earlier career Katy was a Master Colour Expert for Wella, a Brand Educator for Sebastian and her creative work continues to lead her to collaborating for big-name brands. Regularly featuring in publications such as Heat, Closer & OK magazine and most recently Spectrum One Hair proudly featured on ITV's Dancing on Ice.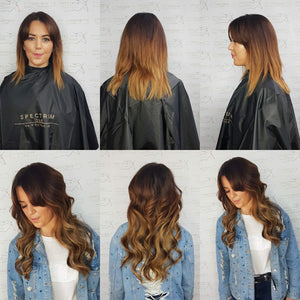 Why Us?
Spectrum One Hair has been sourced from the most trusted suppliers who have over twenty years of experience in hair extension production. In other words, the hair that we use is totally unbeatable. It's hand-picked, double-drawn and must pass rigorous quality control, which is probably why it's a professionals favourite! Katy is also the very proud owner of the thriving luxury Spectrum One salon in Rossendale. The salon has gained much attention in the industry for its talented team and incredible results. Its award-winning, having been selected for the Salon Design Award for the HJ British Hairdressing Business Awards and was listed in Professional Hairdressers Magazine as the fifth most beautiful salon in the country.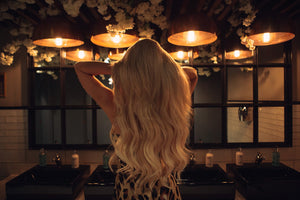 If you have any questions about Spectrum One Hair or would like to book your appointment with one of our highly trained Spectrum stylists, get in touch with us or stop by our luxury salon in Haslingden.